News Update
Marine Gardens BC - Report w/ending 13, September 2020
(September 13, 2020)
---
"Lucky number 13 for Marine Gardens!
Thursday 10/09 and Henfield came to Marine Gardens for the usual friendly comprising 3 triples. Unfortunately, the visitors found the sea air, and the green, very much to their liking. Henfield won strongly on two rinks: the losing skips being Harry Smith and Bob Cole, by 27 shots to 6 and 23 shots to 7 respectively. The sole defiance for the hosts came in the reliable form of Reg Perkins, Alan Paterson and doughty skip Mike Hitchin who won by 19 shots to 16.
Rink scores summarised below
Wendy Wilson, Albie Marsella & skip Harry Smith – lost by 27 shots to 6.
Len Tebby, David Hughes & skip Bob Cole – lost by 23 shots to 7.
Reg Perkins, Alan Paterson & skip Mike Hitchin – won by 19 shots to 16
Marine Gardens 32 shots lost to Henfield 66 shots
Saturday 12/09 and match number 13 of the COVID constricted summer of 2020. Marine Gardens record to date didn't inspire too much confidence; played 12, drawn 2, lost 10. Was it time to put an entry in the Win column? Yes, it was! On rink 1 Bob Cole, Steve Davis and skip Leon White played consistently throughout to record a comfortable win by 19 shots to 7. On rink 3 was Mark Berriman, Paula Seymour and skip Harry Smith. A closer duel here but home advantage, and some decent bowling, resulted in a win by 16 shots to 12. And on rink 5 David Smith, Roy Mills and skip Ivan Godsmark caught the successful vibe and contributed a good win by 17 shots to 12.
It has been a few weeks coming but finally Marine could walk off as worthy winners; an overall win by 52 shots to 31.
Rink scores summarised below –
Bob Cole, Steve Davis & skip Leon White – won by 19 shots to 7
Mark Berriman, Paula Seymour & Harry Smith – won by 16 shots to 12
David Smith, Roy Mills & skip Ivan Godsmark – won by 17 shots to 12
Marine Gardens 52 shots won against Hangleton 31 shots"
Terry Urben/Press Officer – Marine Gardens BC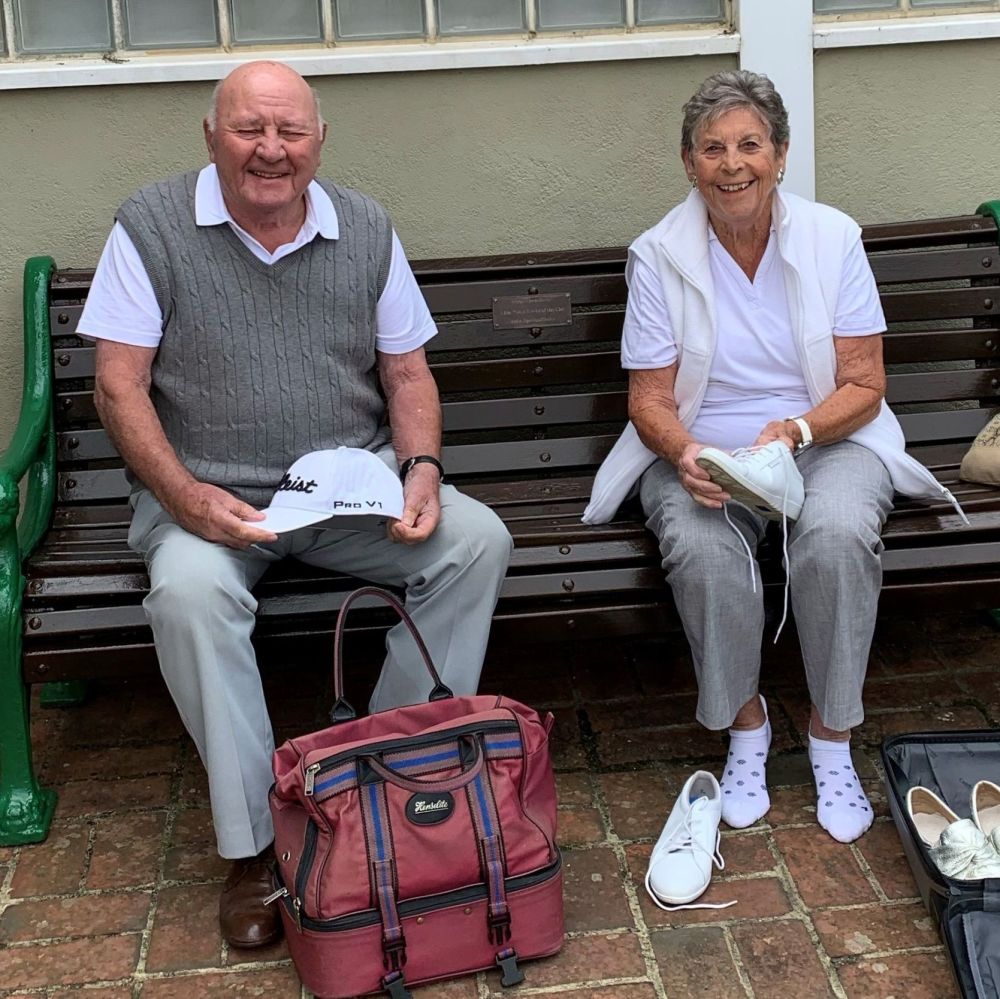 Brian and Pamela Williams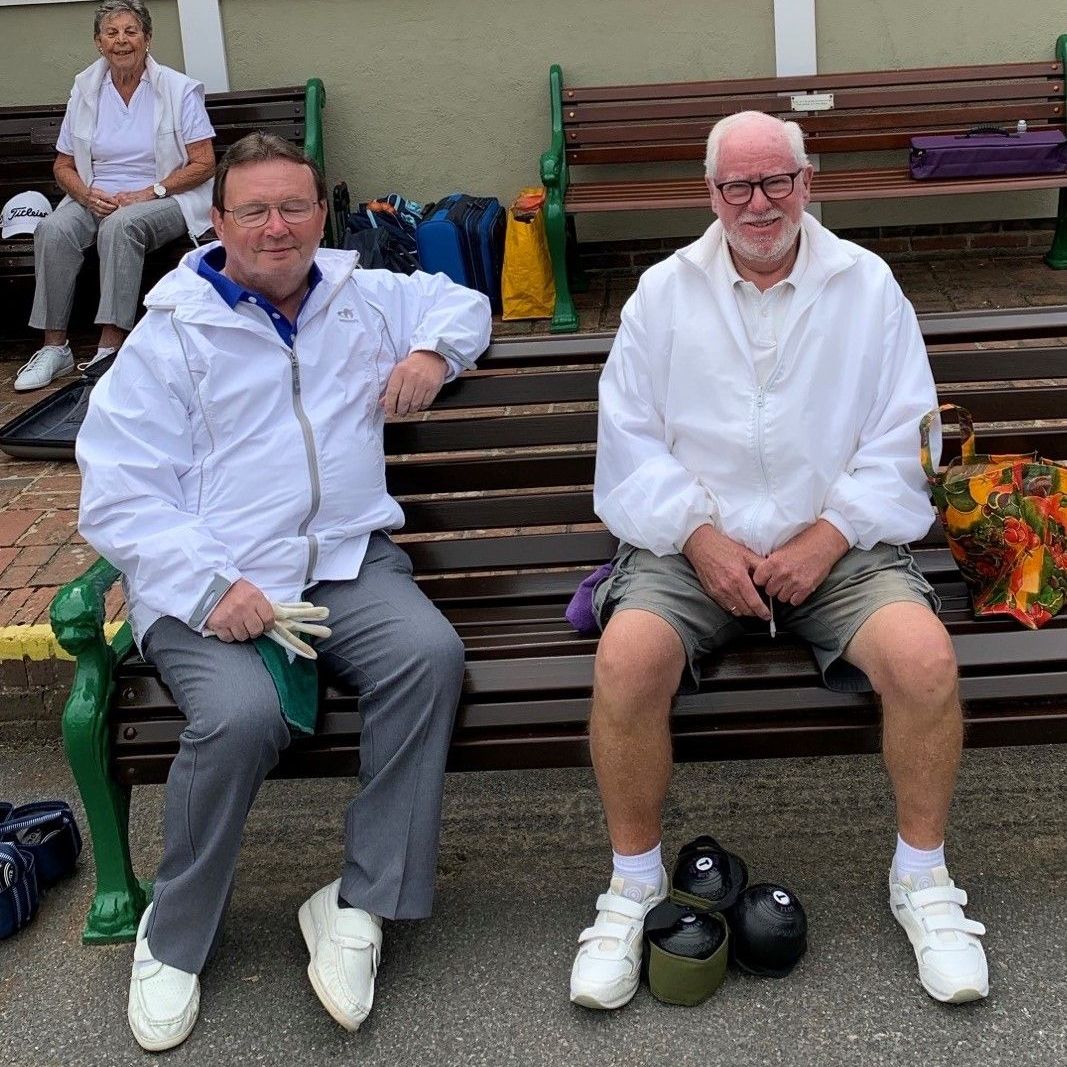 Laurie Bradley and Anthony Quinn