News Update
Supreme Championship Competition
(June 27, 2021)
---
The annual Supreme Championship took place on Sunday 27th June, the weather was kind to both opponents and spectators.
The annual club contest between the club's ladies singles champion and the men's singles champion, an awfully close contest, produced some excellent and exciting play from both opponents throughout the match.
With the penultimate end finishing with a score, Dennis 13 shots and Jenny 12 shots and all to play for in the last end. The last end continued to excite the spectators, Dennis holding a much needed shot to win the match, declined to bowl his final wood and won the match 14 shots to Jenny's 12 shots.
The trophy and medals were duly presented by president Jill Colbourn, Jenny a past recipient of the trophy, congratulated Dennis, stating she couldn't have lost to a nicer man.
Photos, by Wendy Wilson.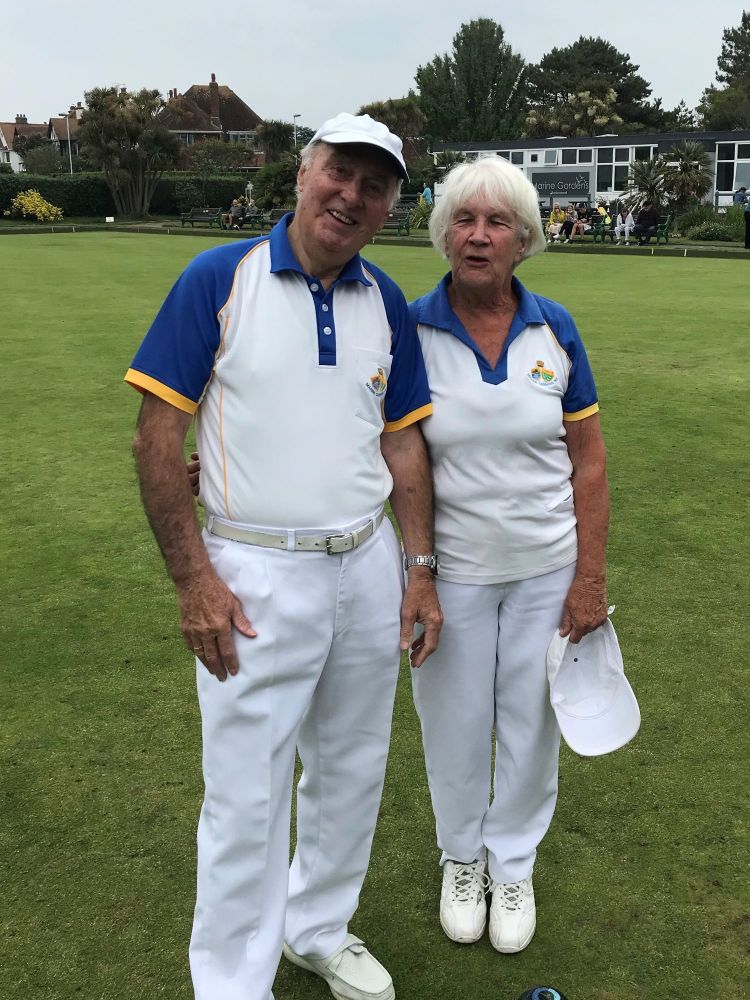 Jenny and Dennis pre-match greeting.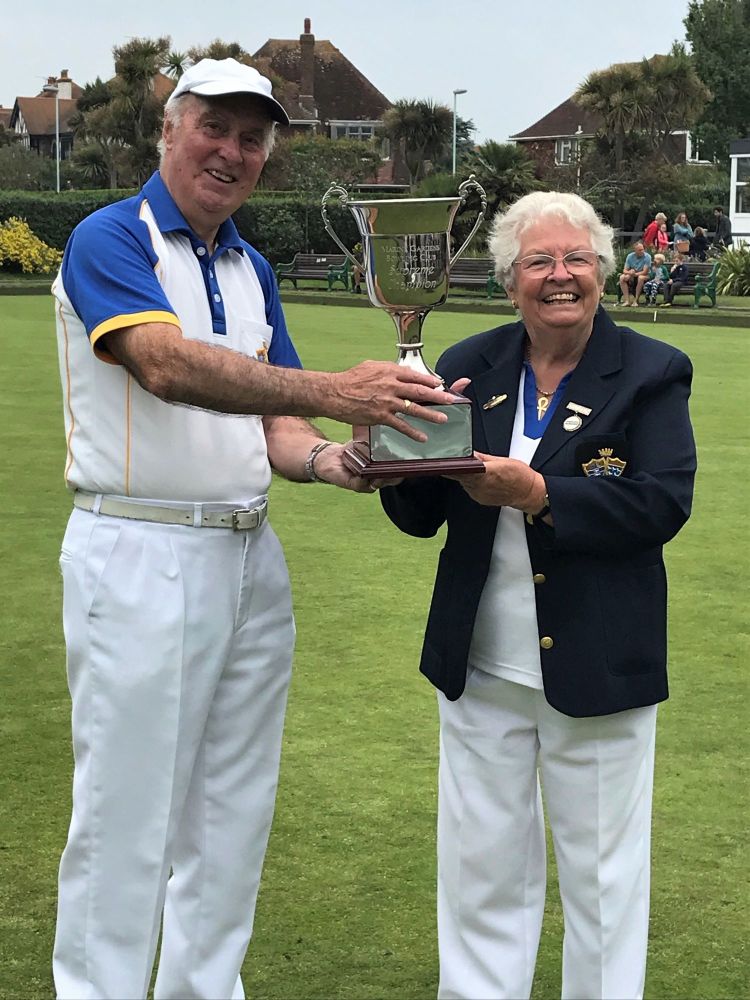 President Jill Colbourn presents Supreme Championship Trophy.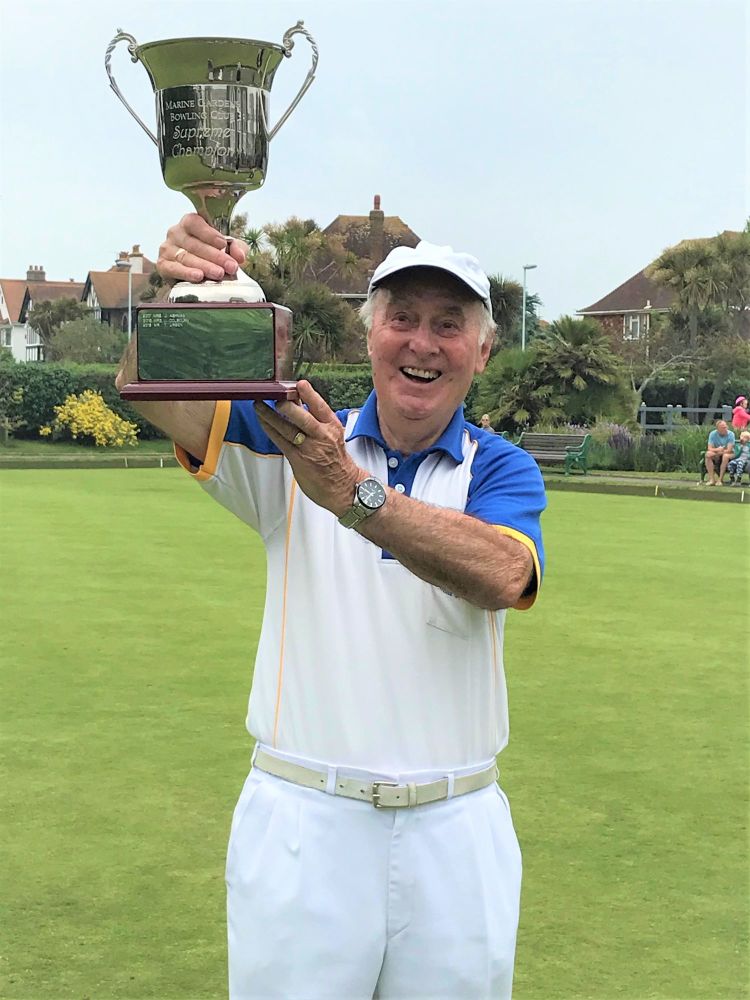 Dennis proudly displays his winning trophy.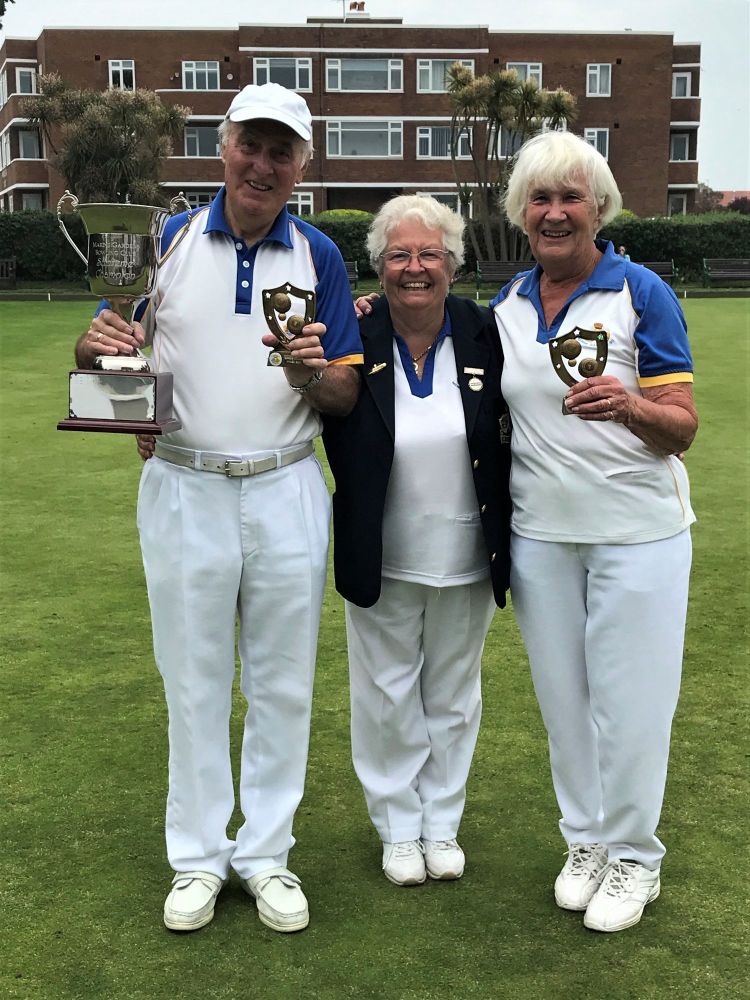 Supreme Championship - 2021
Supreme Champion, Dennis - President Jill - Runner-Up Jenny.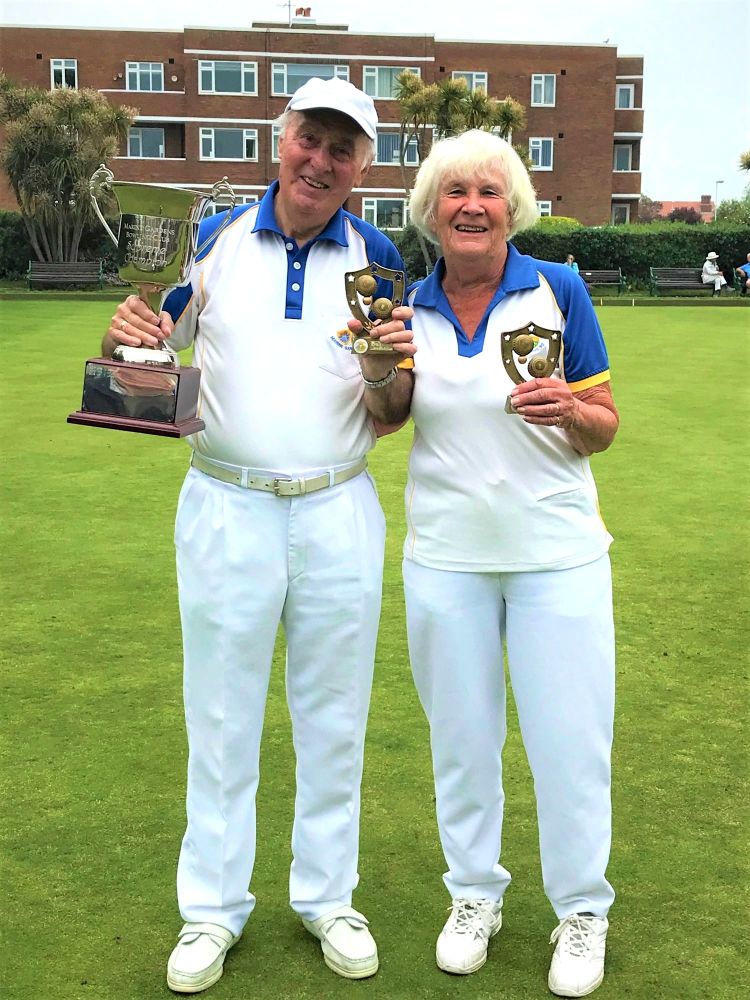 Jenny congratulates Dennis, and the end of an entertaining afternoon.