News Update
Marine Gardens Bowling Club - Report w/ending 8th August 2021
(August 08, 2021)
---
The Bowling week commenced with a West Sussex League match away to Arundel bowling club, a dismal start for Marine, going down on all rinks, due to heavy rain the match was abandoned after eleven ends, Arundel taking all ten points with 38 shots to 69.
Rink scores
K White, N Deegan, Skip H Smith 11 -25
G Perch, J Gray, Skip D Sayer 9 -15
A Leatham, B Cole, Skip L White 12 -20
H Tattersall, D Smith, Skip D Martin 9 -14
Wednesday saw Marine away again in another Stracey Shield match against Worthing Pavilion, Gaining 2 points to Pavilions 6 Shots 47-54, Skip Bob Cole taking top rink, and a great game played by Pamela Chambers as his lead against very strong opposition.
Rink scores.
G Perch, A Knight, D Hughes, Skip K White 10 -19
A Leatham, W Wilson ,D Mugridge, Skip J Ashman 16 -20
P Chambers, S Coppard, A Marsella, Skip B Cole 21 -16

Friday's match was a home game against Tarring Priory in the Stracey Shield.
This was a three-rink match with a fourth rink played as a friendly, Marine winning two rinks and an overall win 74 -70, the friendly rink ended as a draw. This win giving Marine a badly needed six points. A very close match with Skip Jenny Ashman taking top rink.
Rink scores.
P Chambers, R Mills, W Wilson, Skip D Sayer 15 -22
B Cole, L Baldwin, D Mugridge, Skip J Ashman 24 -18
A Leatham, P Sayer, A Marsella, Skip T Baldwin 20 – 15
T Hennings, S Coppard, F Knight, Skip D Hughes 15 -15 ( friendly)
Saturday brought our annual Presidents verses Captains team match for the Jubilee Plate.
This is the first time the club has been able to be together due to Covid 19 restrictions. Played in the spirit of the game of bowls, friendly but competitive, unfortunately, rain stopped play after twelve ends. The Presidents team being triumphant so retaining the trophy.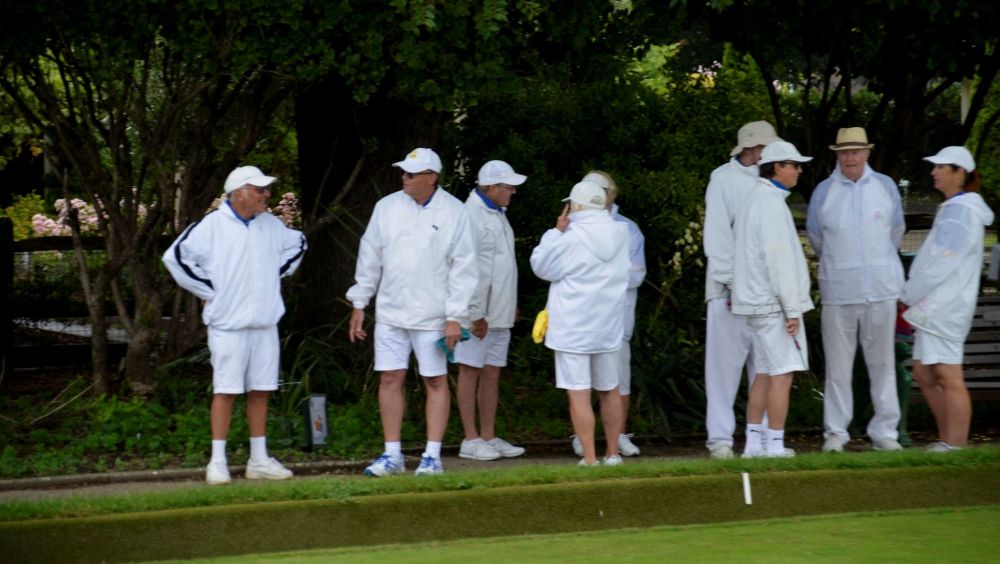 Jubilee Plate - Rain stops play.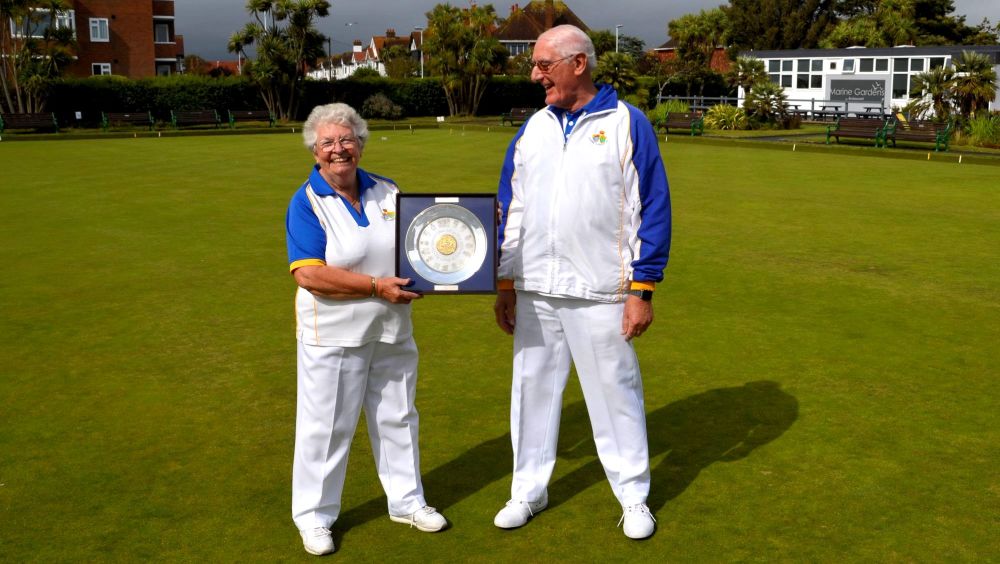 Hon. Treasurer presents Jubilee Plate to President Jill Colbourn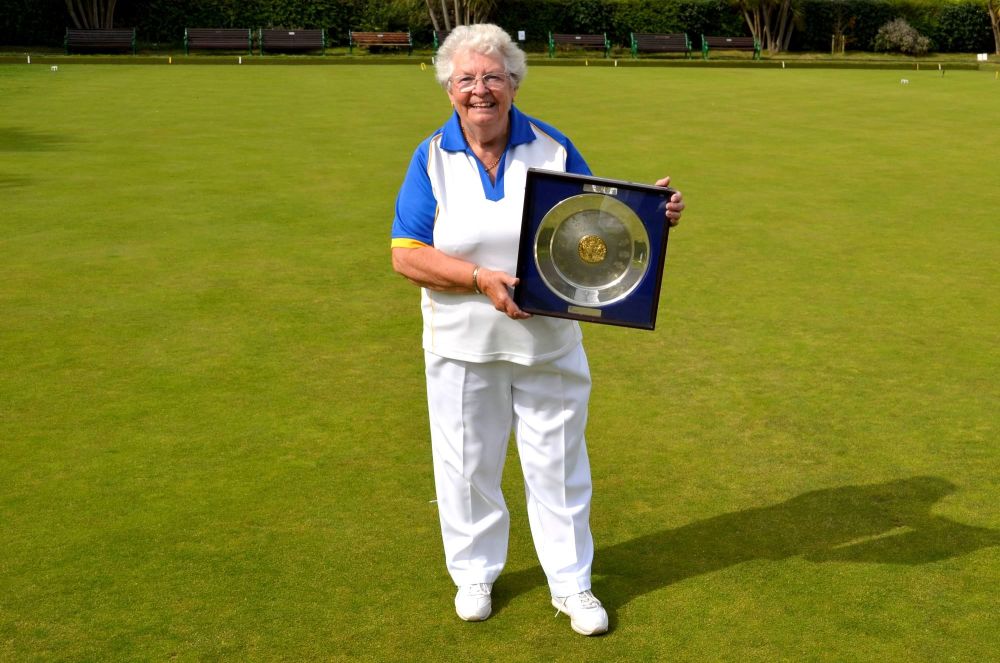 President Jill Colbourn retains Jubilee Plate 2021.