News Update
Marine Gardens Bowling Club report, w/ending 22, August 2021
(August 22, 2021)
---
The Competitive bowling week started Wednesday with a Stracey Shield match against Lancing, where the hosts lost on two rinks, gaining one, losing 51 -54
Rink scores
D Mugridge, S Coppard, J Nettleingham, Skip J Gray 9 -20
A Leatham, C Wooton, J Ashman, Skip B Cole 15 -24
W Wilson, A Marsella, M Berriman, Skip I Godsmark 27 -10
Thursday brought another Stracey Shield match this time against Tarring Priory, not a great outcome for Marine loosing on all rinks ,Shots 39 -80,this was played over four rinks, three as Stracey one as a friendly, Played in a persistent drizzle, not the best conditions for bowling.
Rink scores
N Stevenson, A Marsella, D Hughes, Skip J Gray 11 -25
P Chambers, A Leatham , J Ashman, Skip D Martin 13 -25
D Smith, C Wooton, M Berriman, Skip I Godsmark 15 -30
T Hennings, G Tracey, D Mugridge, Skip L Bradley 21 -23 (friendly).
Friday found Marine on the road to Goring Manor ,another Stracey game ,with Manor winning on two rinks and overall, 47 -65
Rink scores
A Leatham, D Hughes, L White, Skip J Gray 13 -25
A Paterson, A Knight, K White, Skip B Cole 13 -20
N Stevenson, F Knight, J Ashman, Skip I Godsmark 21 -20
Some great bowling on all rinks.
Saturday Marine played a friendly against Worthing at Beach House Park, five triple rinks, played on another wet afternoon, Marine lost overall, 76 -84.
Rink scores
V Conway, P Seymour, Skip K White 5 -32
H Marsella, N Stevenson, Skip J Nettleingham 28 -6
T Hennings, A Paterson, Skip S Coppard 16 -12
R Mills, A Marsella, Skip M Berriman 15 -18
D Smith, G Perch, Skip B Cole 12 -16
Press Officer,
Noel Stevenson.
Captain's Fun Day - Action Photos: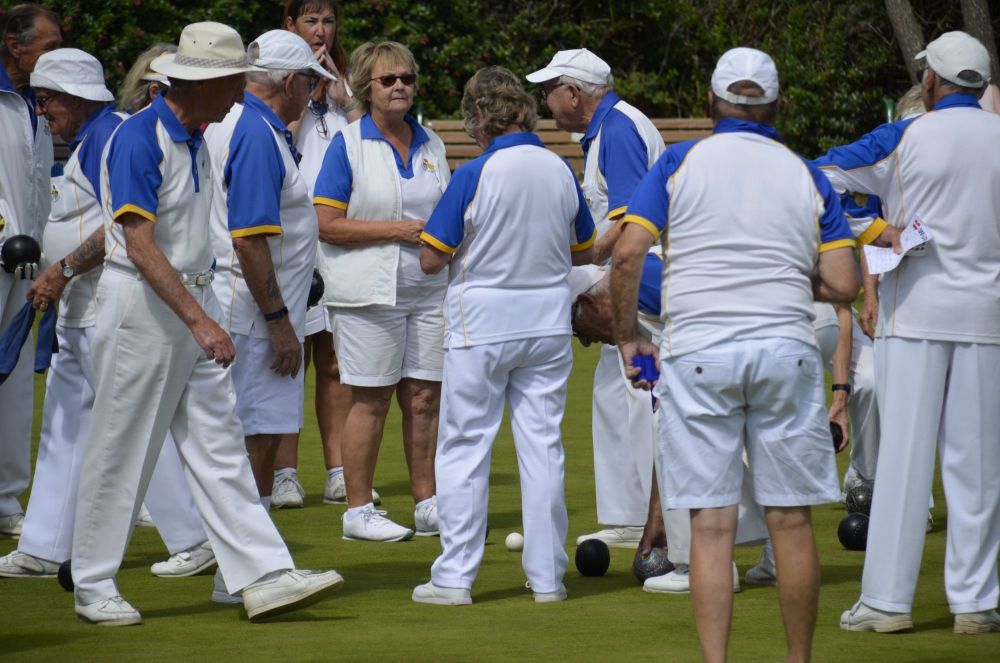 Wendy Wilson, wins the 'Spider 'challenge.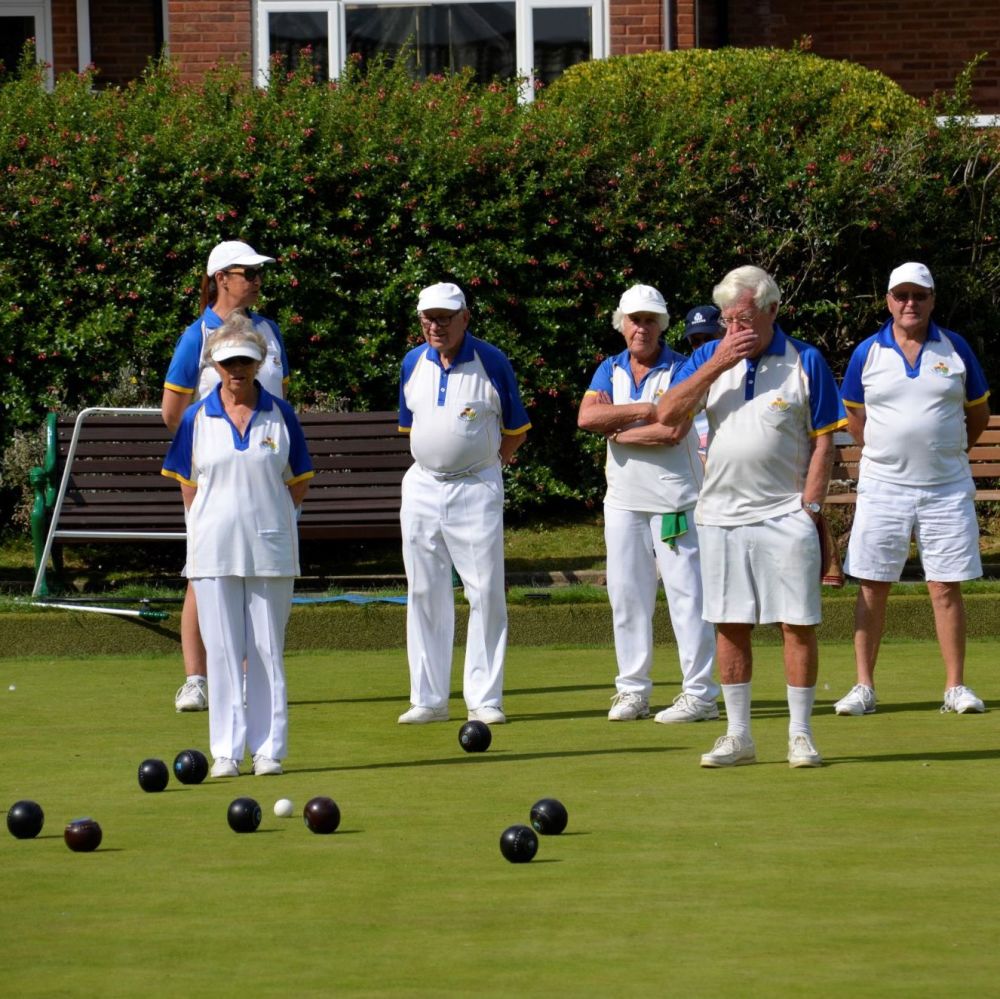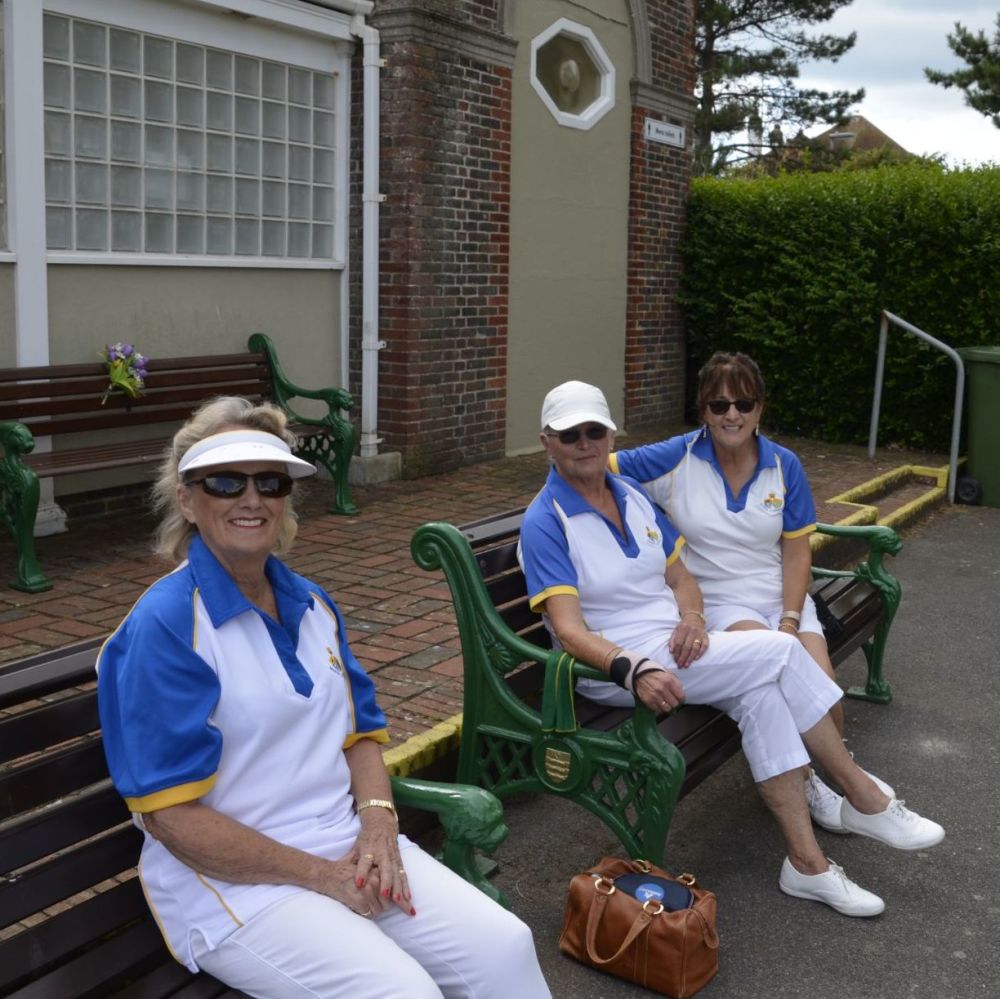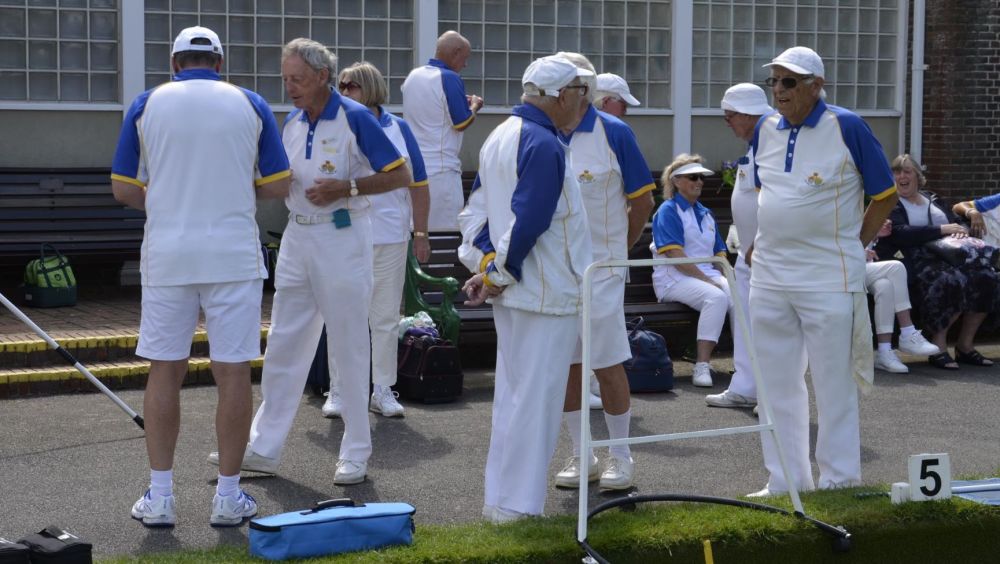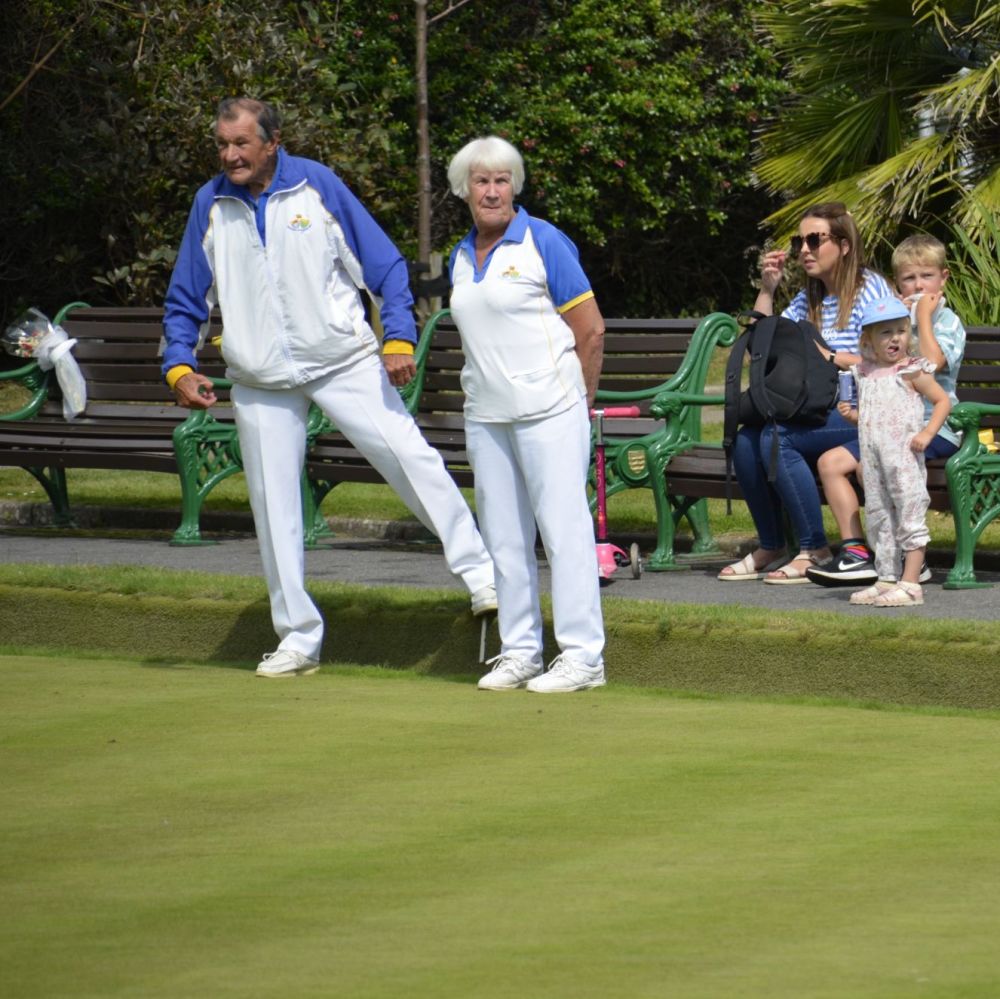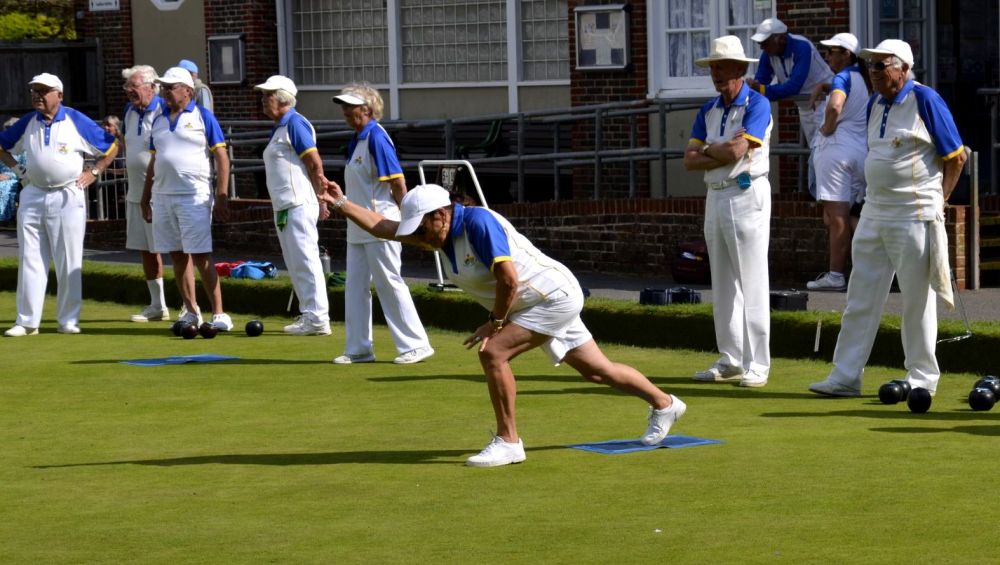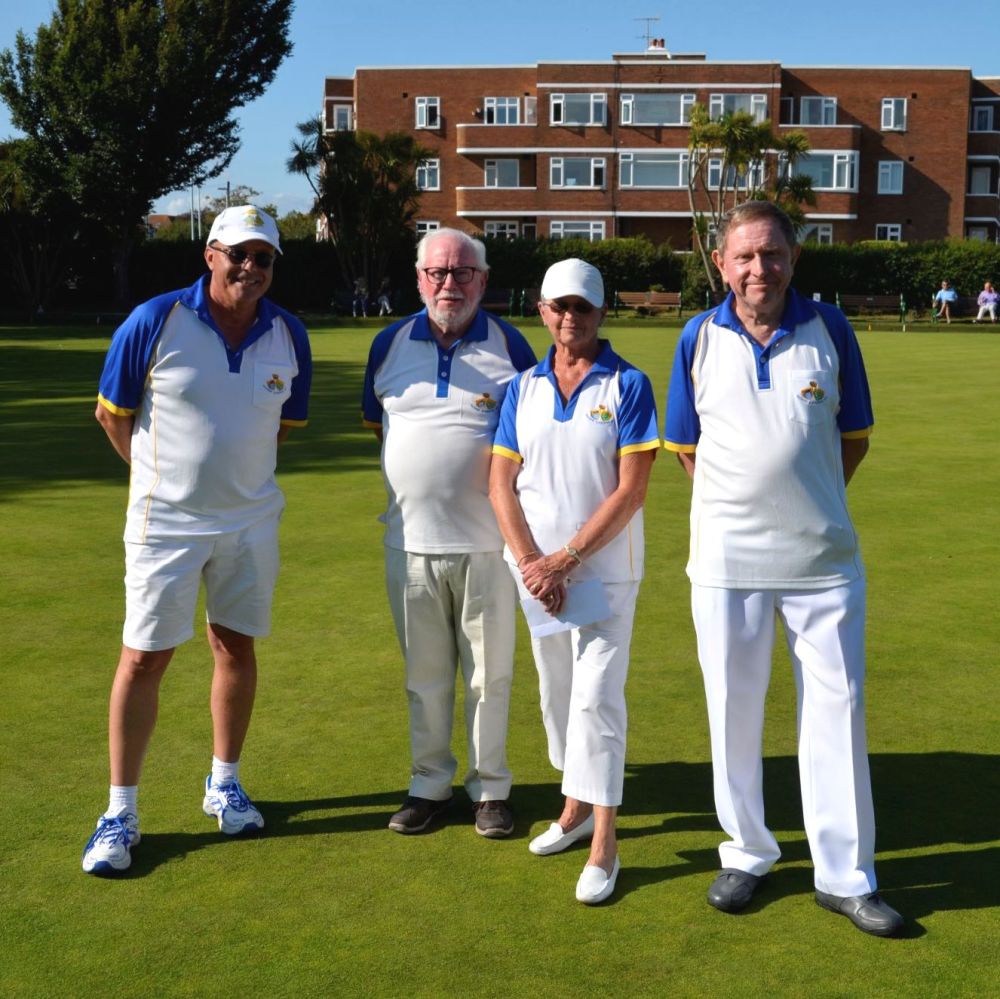 Prize winners, Mark Berriman, Tony Quinn, Jill Campbell and Clive Wootton.