News Update
Marine Gardens Bowling Club – report w/ending Sunday, 10th July 2022
(July 10, 2022)
---
In a week of fantastic bowling weather, the greens at Marine Gardens are looking and playing great, and we can only put that down to the resolute team of Bob Cole and his merry men who water daily and the maintenance team from Andy Butler Sports who look after the green.
The weeks bowling started Sunday, with a visiting team from Southwater, the match was played in great bowling weather and in a friendly competitive manner and the visitors taking the honours.
Marine Gardens 54 - Southwater 63.
Thursday, Marine Gardens played host to Lancing in a Stracey Shield league match, with Lancing only fielding three rinks but winning by 20 shots.
Marine Gardens 44 - Lancing 64.
Friday, once again Marine Gardens were at home to Worthing Pavilion A in the Brodie Tray league, a great game played in a very friendly manner with Worthing Pavilion A winning by 20 shots.
Marine Gardens 58 - Worthing Pavilion A 78. .
Saturday brought The Wittering's to Marine Gardens to play in the West Sussex Bowls League, a three rink closely fought game. In the early stages of the match, it looked like The Wittering's were on a roll with Marine Gardens trailing but Marine Gardens dug in and turned the game around winning overall by three shots. Top rink for Marine Gardens, Skip R Gore, G Perch, A Crosskey and A Leatham.
Marine Gardens 54 - The Wittering's 51.

Noel Stevenson, Press Officer.
Photo's Marine Gardens v Wittering's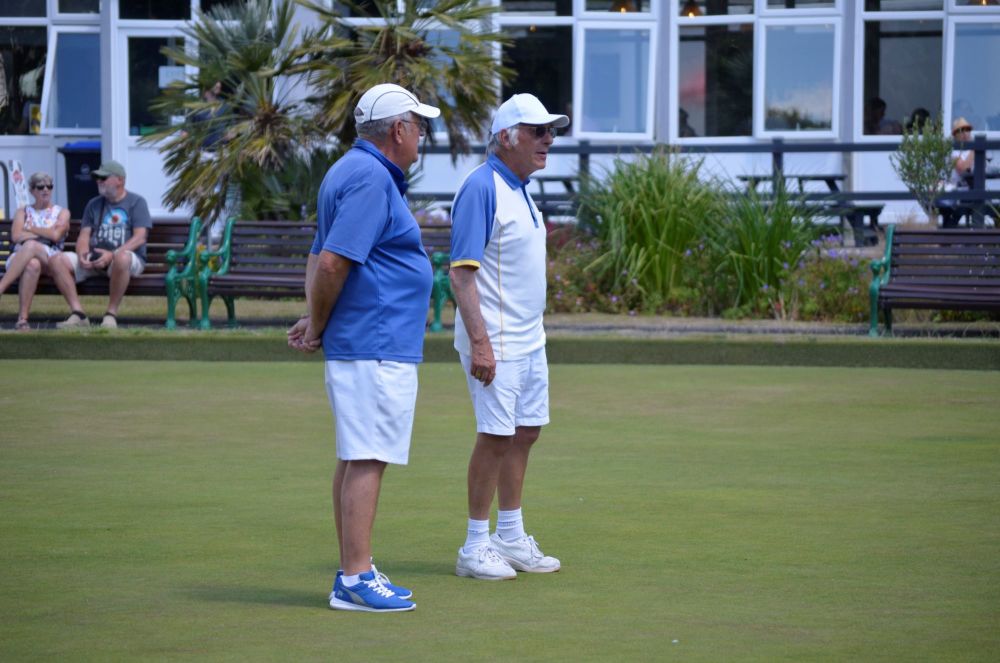 The captains meet.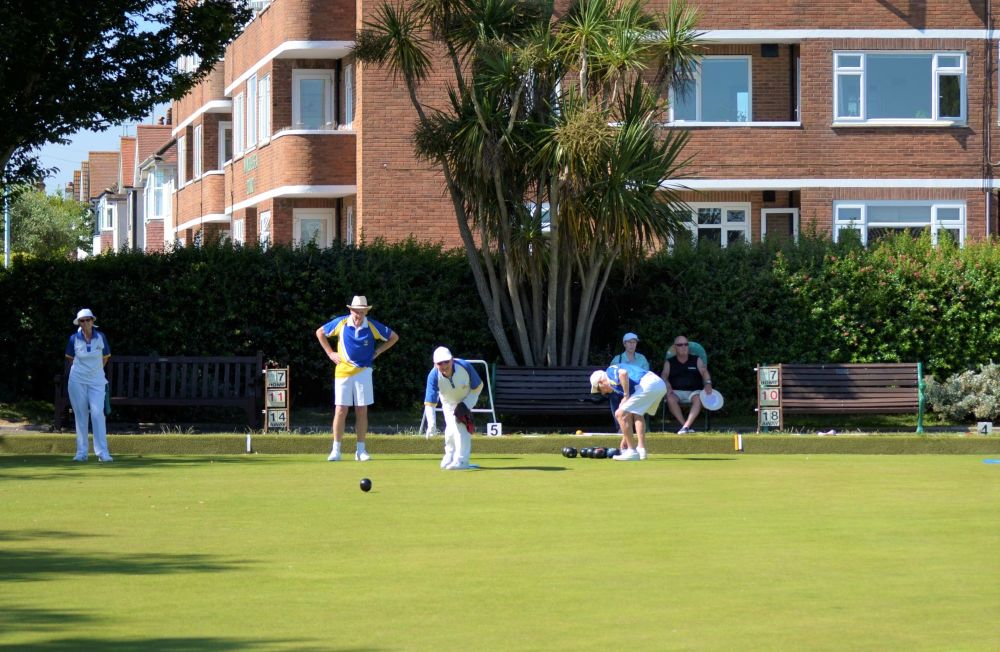 Noel in action.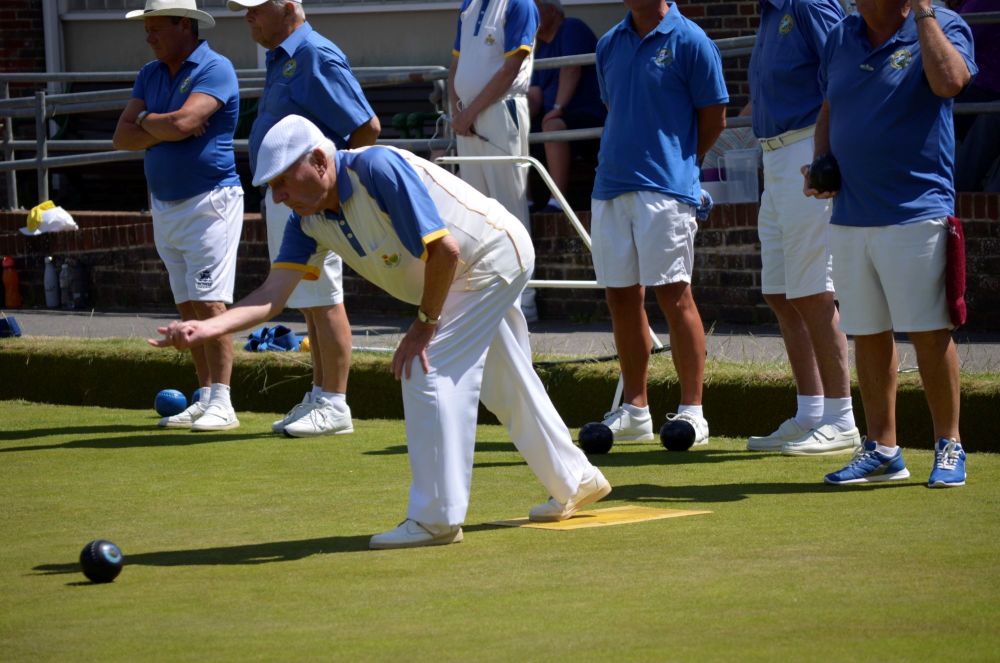 Albert in action.