News Update
Marine Gardens Bowling Club, report w/ending 10, September 2022
(September 10, 2022)
---
HM Queen Elizabeth II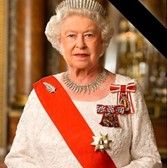 The members of Marine Gardens Bowling Club have been profoundly saddened by the passing of Her Majesty Queen Elizabeth II. We offer our deepest condolences to the Royal Family.
A busy week for Marine Gardens Bowling Club, with members travelling to Steyning on Tuesday, and fulfilling three home matches with Billingshurst, Pulborough and Ewell Village. Unfortunately, the game with Horsham to complete the annual Rose Bowl competition was postponed until 21st September after receiving the sad news of the passing of HM Queen Elizabeth !! on Friday.
Tuesday produced an excellent result away to Steyning, Marine Gardens winning 4 of a 5 triples match.
Marine Gardens 100 – Steyning 53, shot difference 47.
Wednesday, Marine Gardens hosted a friendly match with Billingshurst, Marine Gardens only managed to draw one rink and lost two, well done to the opposition.
Marine Gardens 36 – Billingshurst 50, shot difference 14.
Thursday, a home match played against Pulborough, and although Marine Gardens managed to win two of the three rinks, Pulborough won the match overall.
Marine gardens 40 – Pulborough 52, shot difference 12.
Friday, the Horsham, Rose Bowl match was postponed until 21st September 2022.
Saturday, Marine Gardens Bowling Club returned to bowling, a short silence of remembrance was seen before play began with a long-standing annual match, and a warm welcome was given to Ewell Village Bowling Club. The match was played in a great sporting spirit, and although Marine Gardens managed to win on all 5 rinks, most rink results were close and very competitive. A very enjoyable afternoon with a welcome break at 10 ends for tea, fruit-bread and cakes.
Marine Gardens 107 – Ewell Village 72, shot difference 55.

Norman Deegan, MBE.