News Update
Marine Gardens Bowling Club – Report w/ending Saturday 29th April 2023
(April 29, 2023)
---
Marine Gardens restarted their summer season of bowls with a misnamed 'warm-up' match against Goring Manor. This was curtailed to 18 ends given the wintry weather. Marine Gardens ran out as winners 3 games to 1 (75 - 52 shots) The top rink spot was claimed by skip Jenny Ashman, Susan Lear, Mick Collins, and Betty Stevenson.
The following day saw no improvement in the weather and rain stopped play in our home friendly against Steyning. This foreshortened match again had Marine Gardens in front by 3.5 games to 1.5 (51 - 41 shots) On this occasion Ivan Godsmark skipped the top rink of Brian Harrison and Alan Paterson.
Better weather accompanied our trip to Shoreham where we enjoyed a very close triples match, the highlight being a Hot Shot (winning all 9 shots on one end) achieved by the unsurprising top rink, skipped by Ivan Godsmark plus Betty Stevenson and Susan Lear.
The match ended with both teams winning 2 games and halving 1.
Marine Gardens, however, edged the shots total by 83 to 75.
The week's play ended in glorious sunshine with a Club Drive with 32 members participating. Ivan Godsmark was again the winning skip together with Betty Stevenson, Allan Crosskey and Albert Leatham.
We are now looking forward to the start of our Triples League matches and the first of our Brodie League matches against Worthing Pavilion.
Alan Paterson, Press Officer.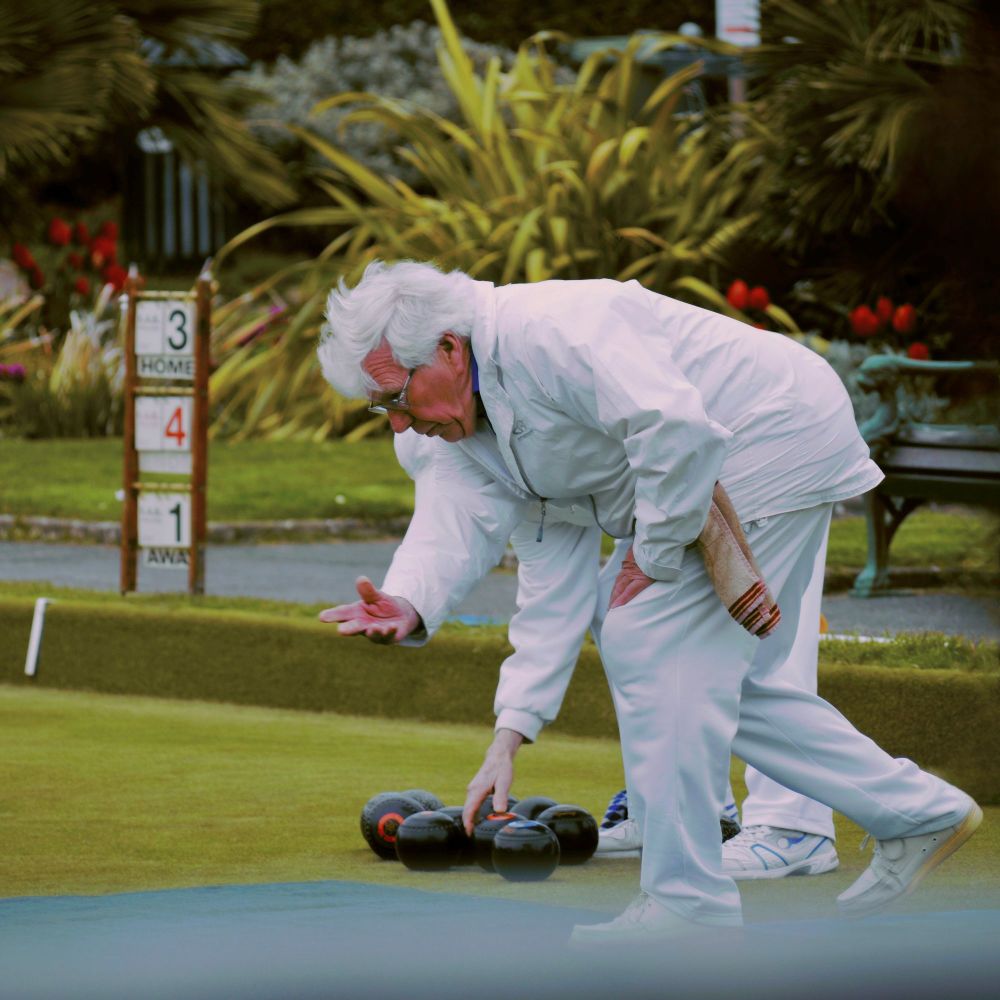 Alan Paterson, three handed, our secret weapon.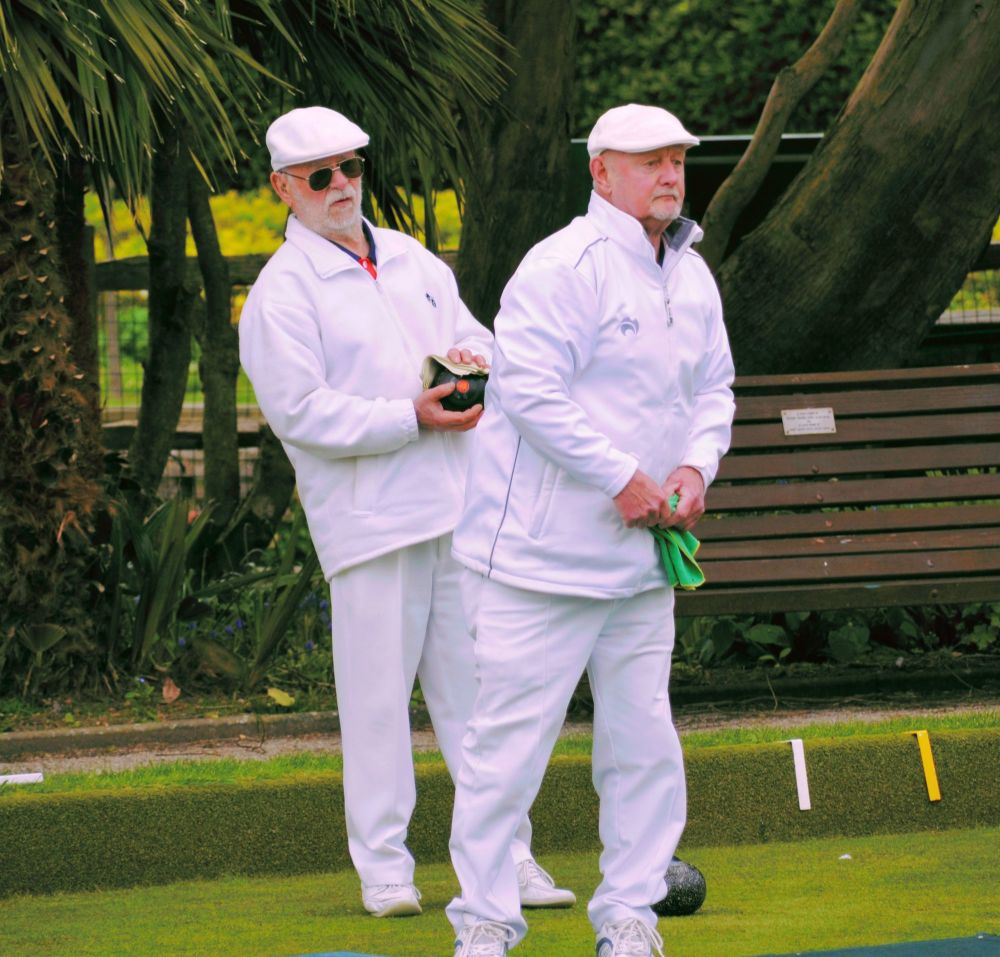 Ivan Godsmark, top rink and hot shot specialist.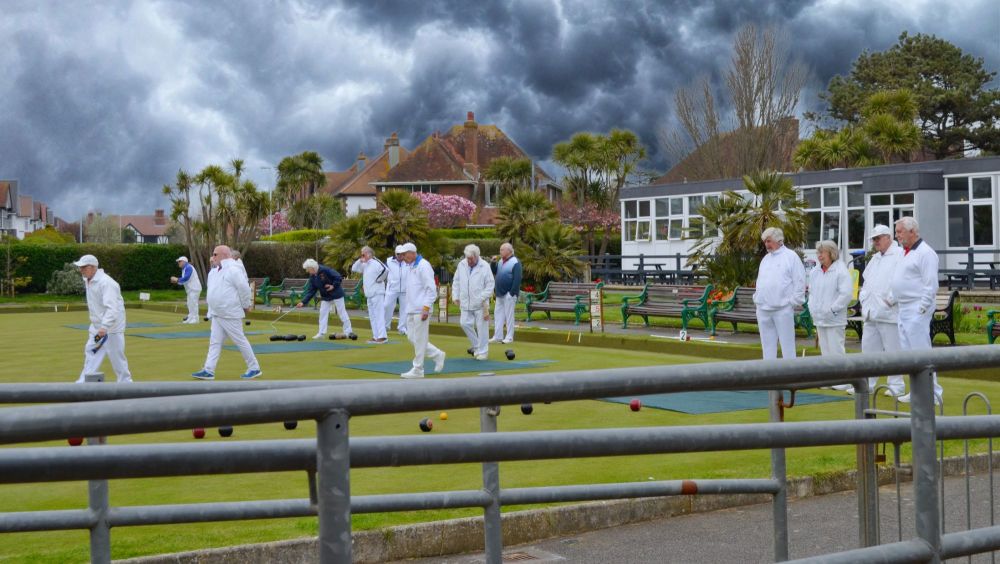 Steyning match, rained of before completion.