News Update
Marine Gardens Bowling Club, report w/ending Saturday, 6th May 2023
(May 06, 2023)
---
The improvement in the weather was not reflected in results against our visiting clubs, Storrington and Arundel.

The match against Storrington was played in sunshine with 2 rinks being won by each side. Storrington, however, won with a higher shots difference of 62-54.

Good weather again graced the match against Arundel who won all 4 rinks with a total shot count of 85-52. Our only consolation was losing 2 of the 4 rinks by 1 shot only. Clutching at straws, I fear. Well done the visitors.

Change of venue did nothing to improve our performance as we were soundly beaten by Worthing Pavilion on their very well-manicured green. The home team won all 4 rinks of the opening Brodie League match with an overall shots count of 87-33.

We now look forward to returning to winning ways with 3 friendly home matches next week leading up to our Open Day on Sunday 14th May.

Good luck to the newly formed ladies GSM League team who travel to Pagham for their opening fixture next week. The men's team has not set a very high bar in terms of performance so far, so you have no need to fear any adverse comparisons. Enjoy!
Alan Paterson, Press Officer.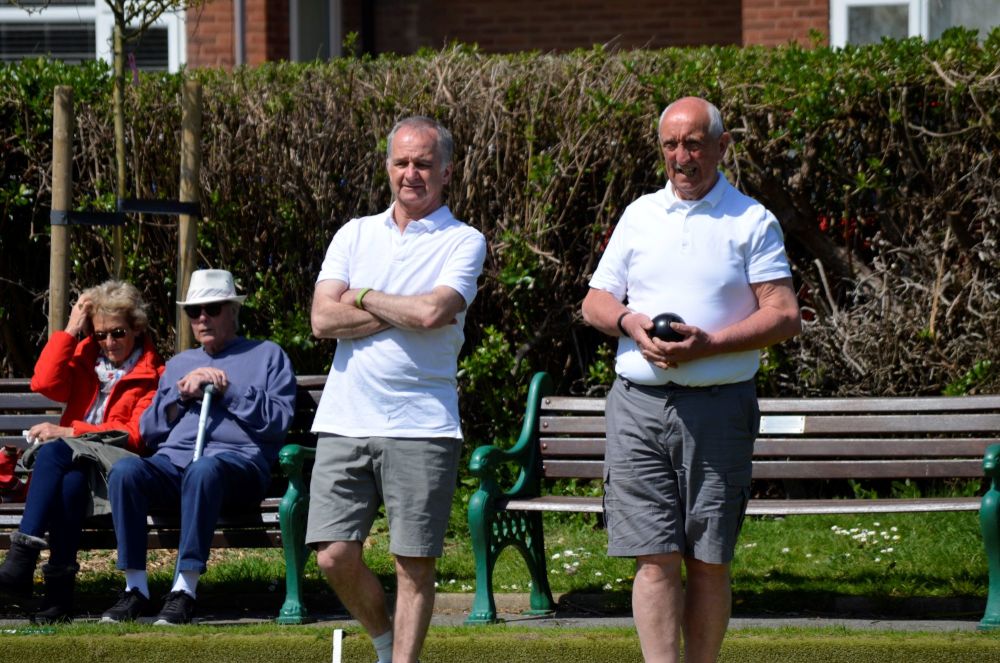 New members enjoying an afternoon roll-up.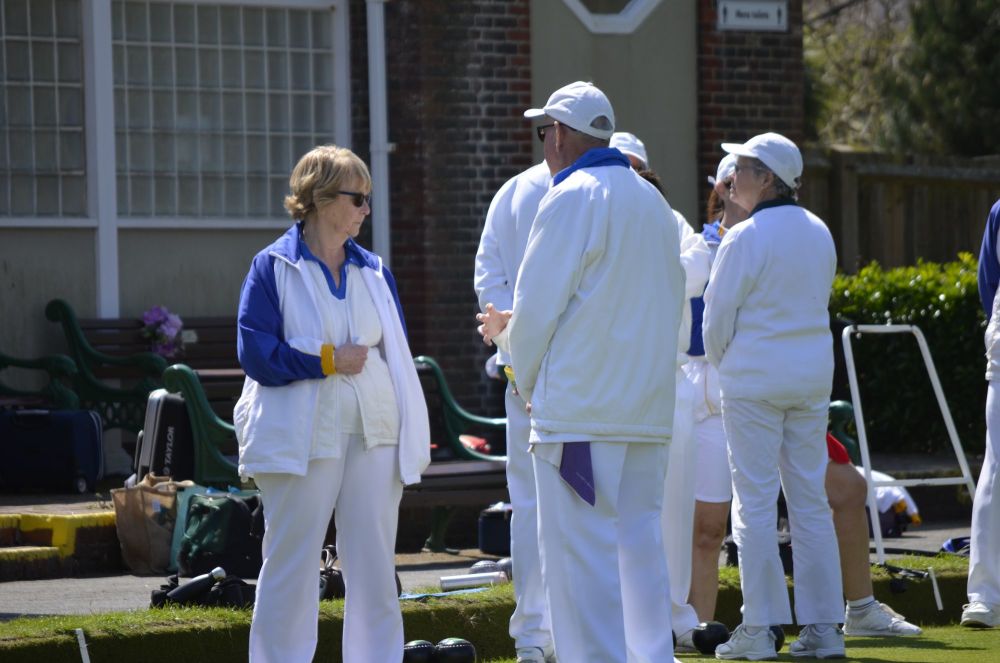 Captain, Wendy Wilson and Vice-Captain discussing pre-match tactics.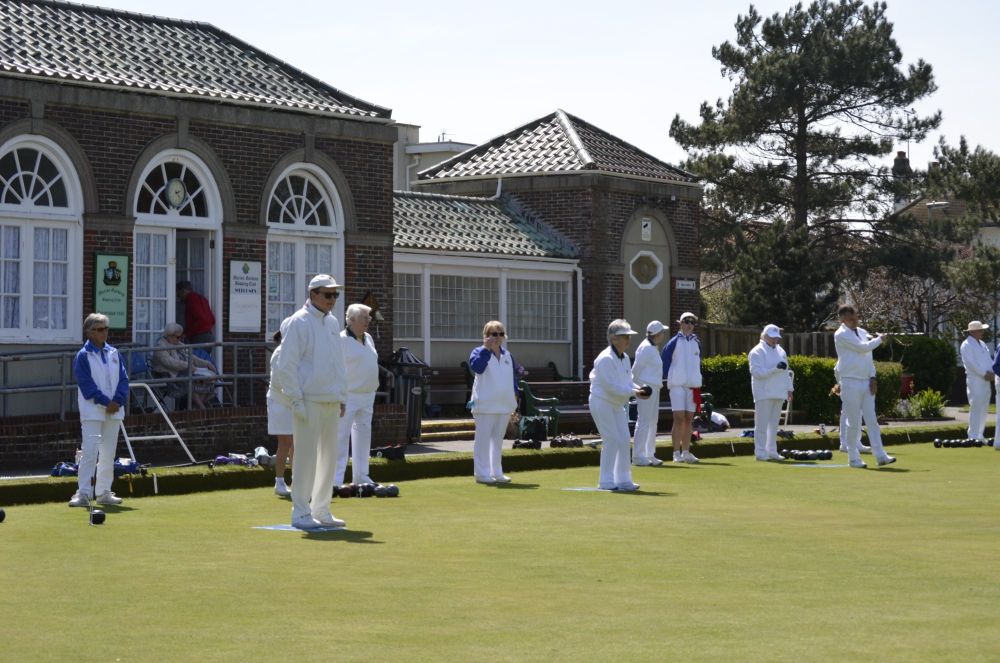 Marine Gardens hosting Storrington match on Wednesday.