News Update
Marine Gardens Bowling Club, report w/ending Sunday, 21st May 2023
(May 21, 2023)
---
The week began with a well-attended Club Drive with top rink status going to skip Fred Knight, David Barlow, Pauline Crosskey and Clive Wootton with a 23-7 winning margin.
The Tuesday Triples League is still in the very early stages and competition is keen.
Congratulations to the newly formed Ladies team who played their inaugural match at Pagham. The rinks were shared at 1 apiece but Pagham edged the shots count by 30-29. A very close encounter indeed!
Our home match against Henfield resulted in a defeat of 3 rinks to 1 with a shots score of 53-75.This was a precursor to our Stracey Shield league match against local rivals, Worthing, which we also lost by 3 rinks to 1 with a shots score of 56 99.
The week ended with a friendly match against visitors from Chalfont St Giles, the match was shared winning 2 rinks each and a closer shots score of 73-75 in favour of Chalfont St. Giles.
We are all looking forward to the improving weather and returning to winning ways next week.
Alan Paterson, Press Officer.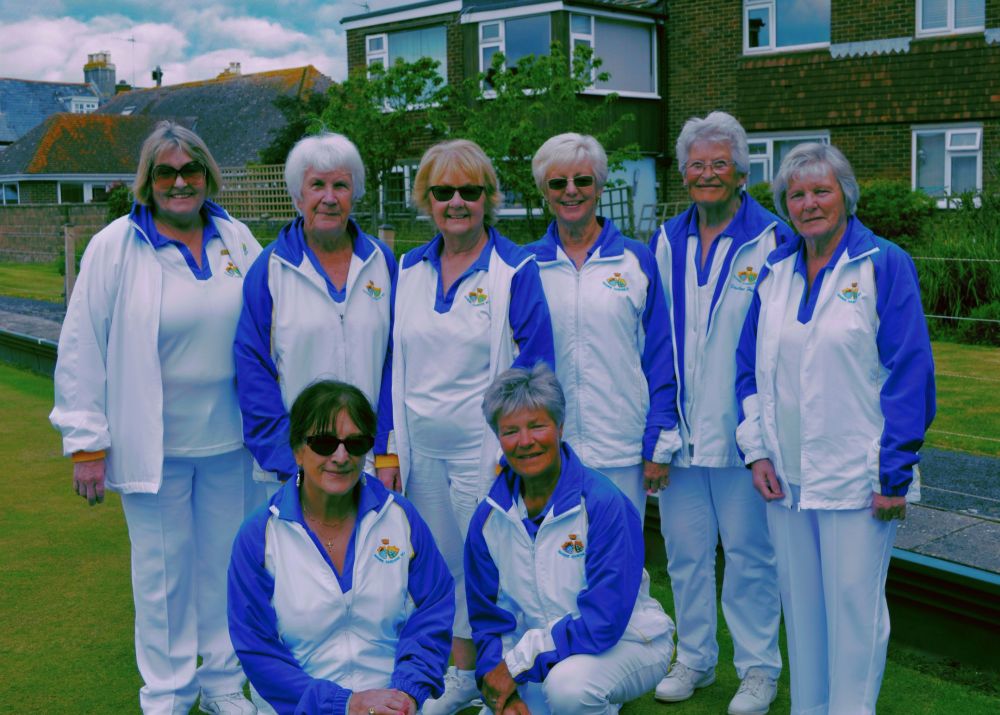 Ladies' GSM League Team