News Update
Marine Gardens Bowling Club – report w/ending Sunday, 11th June 2023
(June 11, 2023)
---
This was the week when the normal mixed pairs partnership of Pamela Chambers and Ivan Godsmark found themselves playing each other for the honour of becoming Supreme Champion. On this occasion the beast overcame beauty by 15shots to 10 in an entertaining match. It will be a difficult partnership to beat.
8 points were gained on our travels to Tarring Priory in the Brodie Tray when we recorded a 3-1 rinks) victory (69 – 58 shots).
This was followed by Storrington completing the double over Marine Gardens in both the men's WSBL and the ladies GSM league.

Another setback was encountered at the hands of Petworth when we lost all 3 rinks at home, in the WSBL (46 – 57 shots).
Alan Paterson, Press Officer.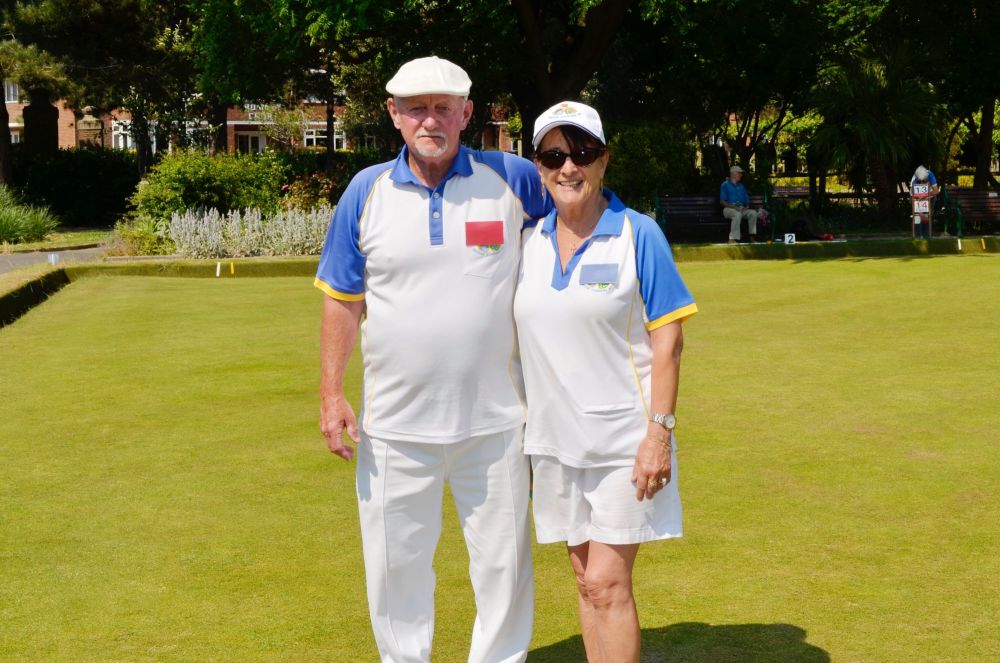 Ivan Godsmark and Pamela Chambers, Men's and Ladies' singles champions 2022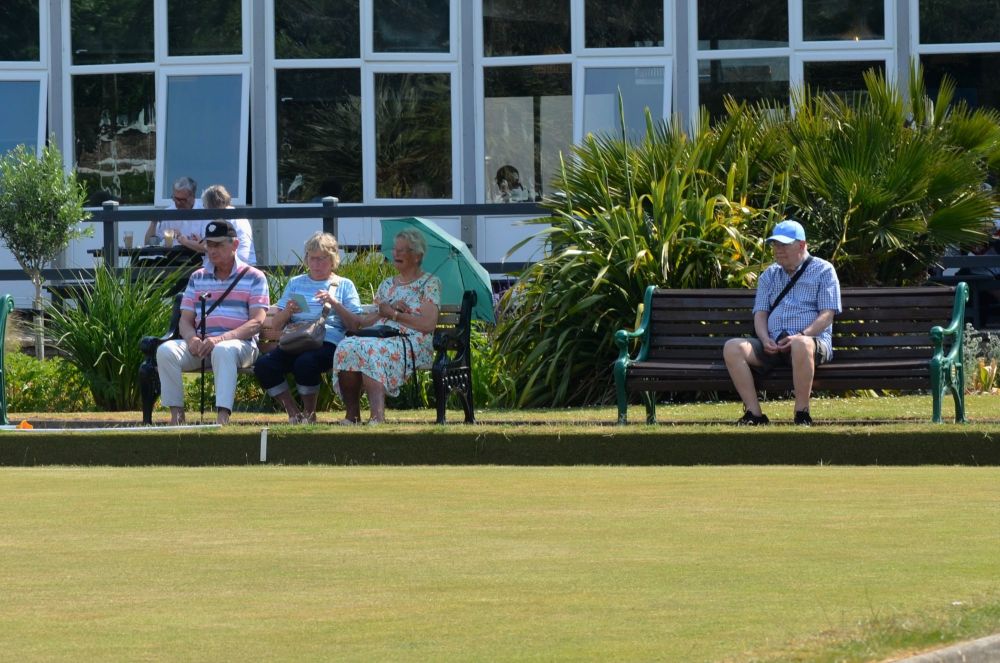 2023 Supreme Championship, spectators.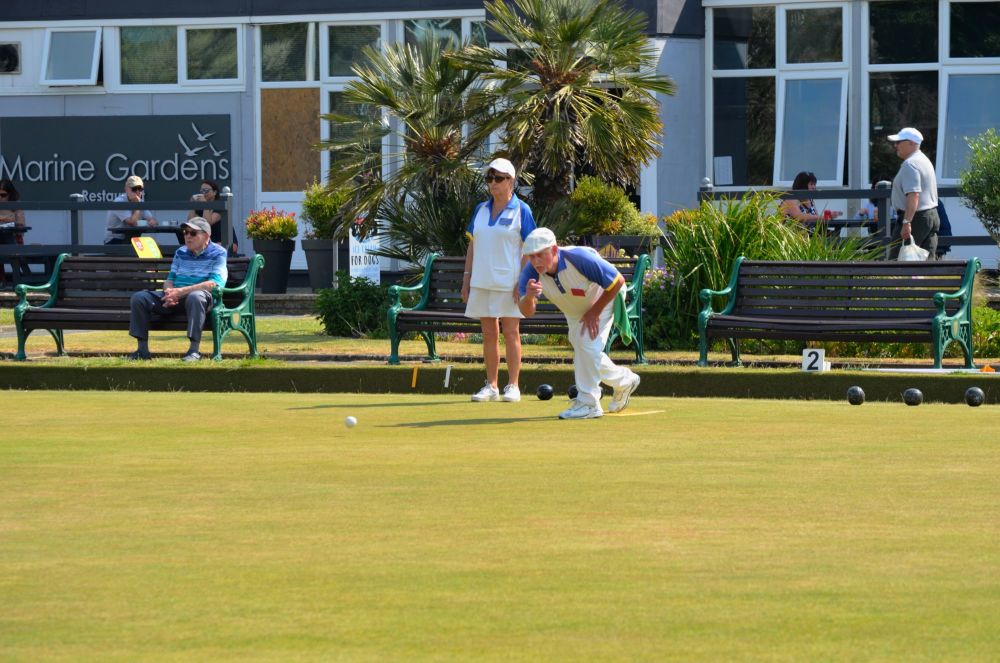 Pamela and Ivan, in action 2023 Supreme Championship.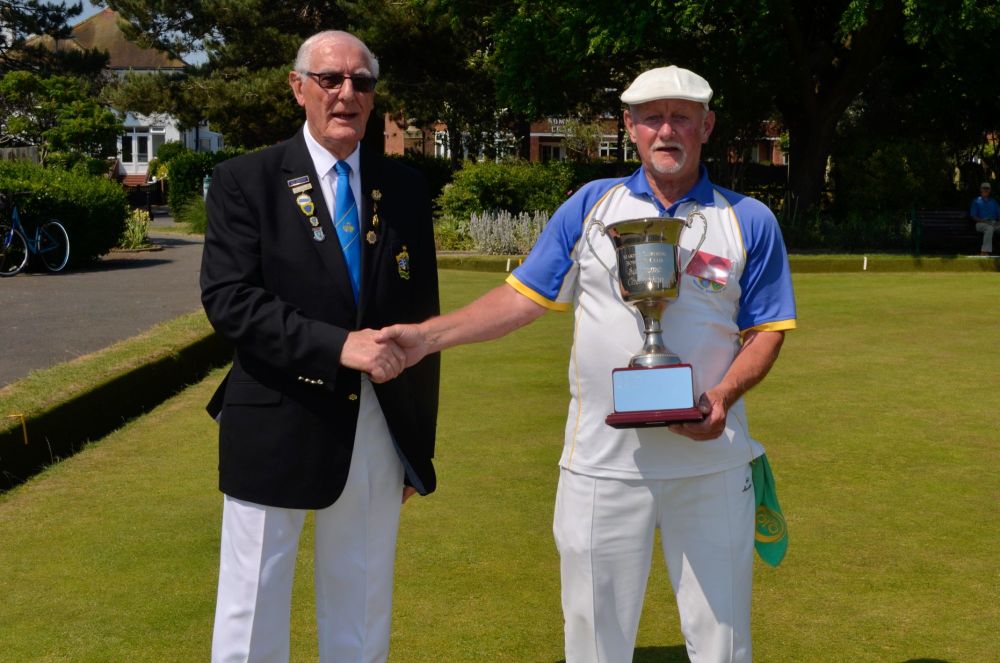 Congratulations, Ivan Godsmark, 2023 Supreme Champion.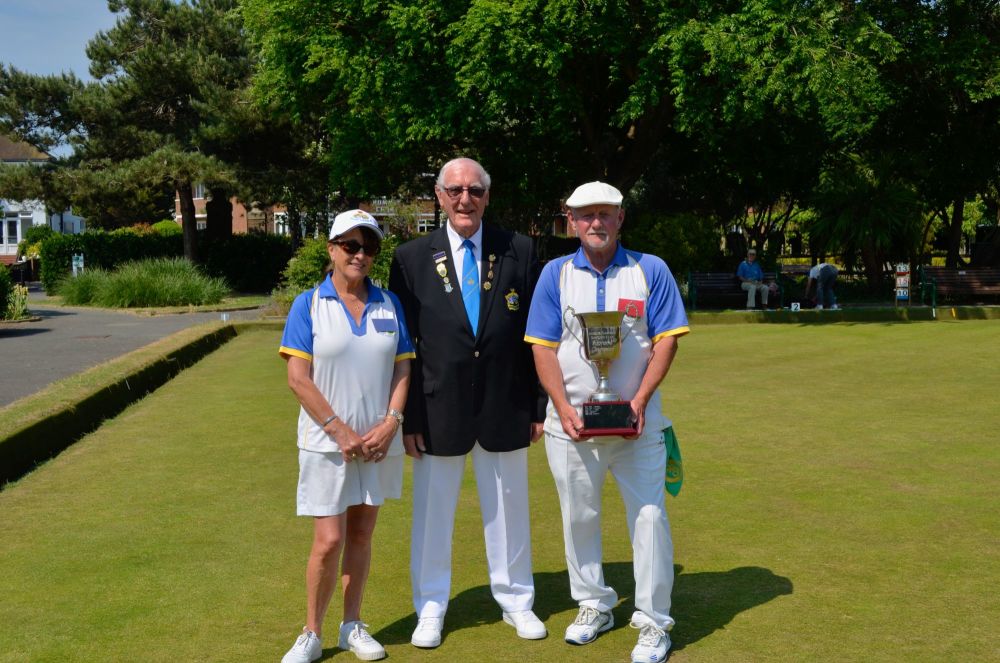 Congratulations, Ivan and Pamela, an entertaining 2023 Supreme Championship match.
Marine Gardens away Brodie Tray match at Tarring Priory.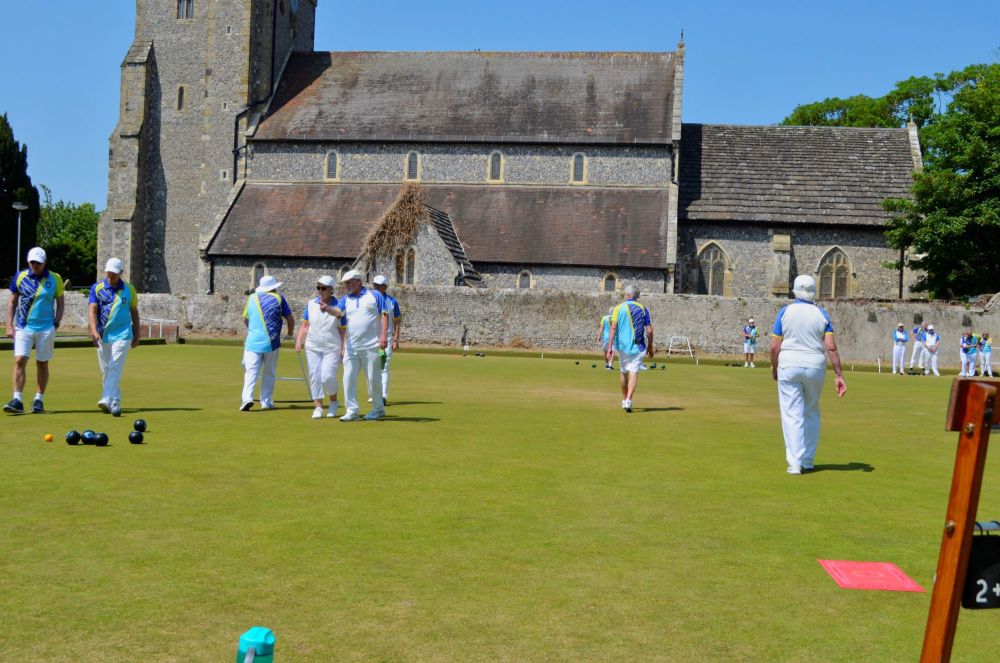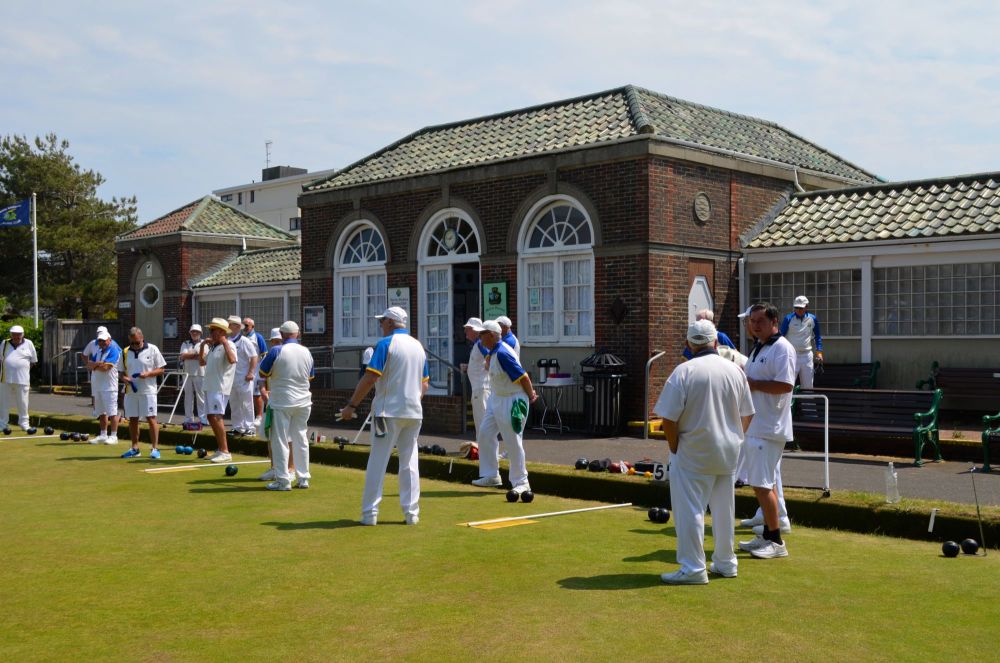 Marine Gardens v Petworth (WSBL).